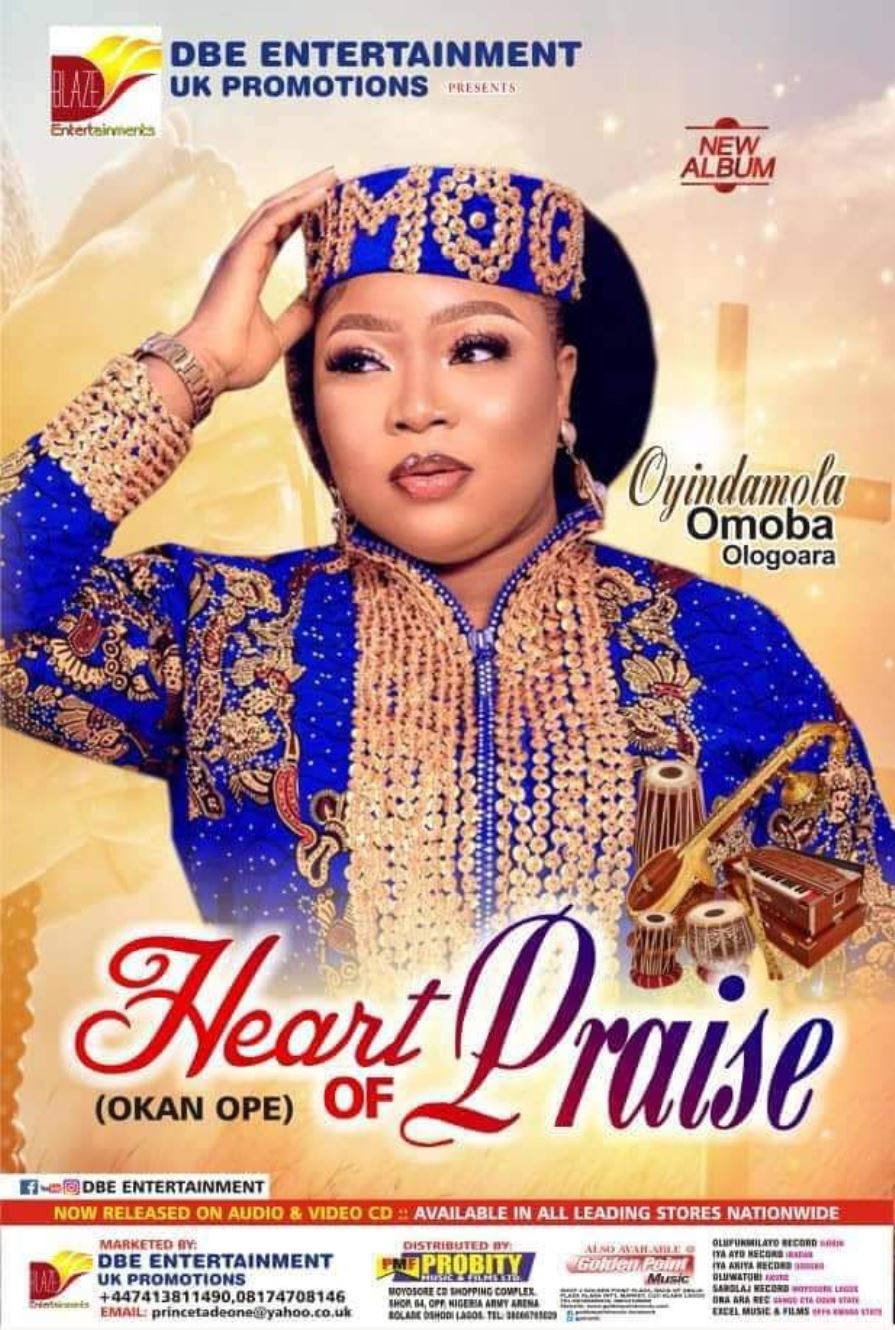 Finally Heart of Praise (Okan Ope) Album is out on CD market store. Grab a copy today and tell me your experience …
Dara Praise Medley:
Iyin Awon Angeli feat… Evg Lekan Remilekun Amos
Imisi, ANU, Miracle working God feat.. Elijah Daniel..
Okan Ope and finally …ADABA (The White Dove)….these tracks are from the Holy Throne..
Distributed by
Probity music and film
Moyosore CD Shopping Complex,Shop,64,Opp,Nigeria Army Arena, Bolade Oshofi Lagos.
Also Available
Golden Point Music
Olu Funmilayo Record Ilorin
Iya Ayo Record Ibadan
Oluwatobi store Akure
Sabolaj Record Moyosore Lagos
Oba Ara Record Sango Ota Ogun State
Excel Music &Films Off Kwara State
God bless you as you grab a copy Now……
Coming to Digital market soon……..